5 Fast Used Cars on a Budget
Posted Wednesday, Oct 12, 2022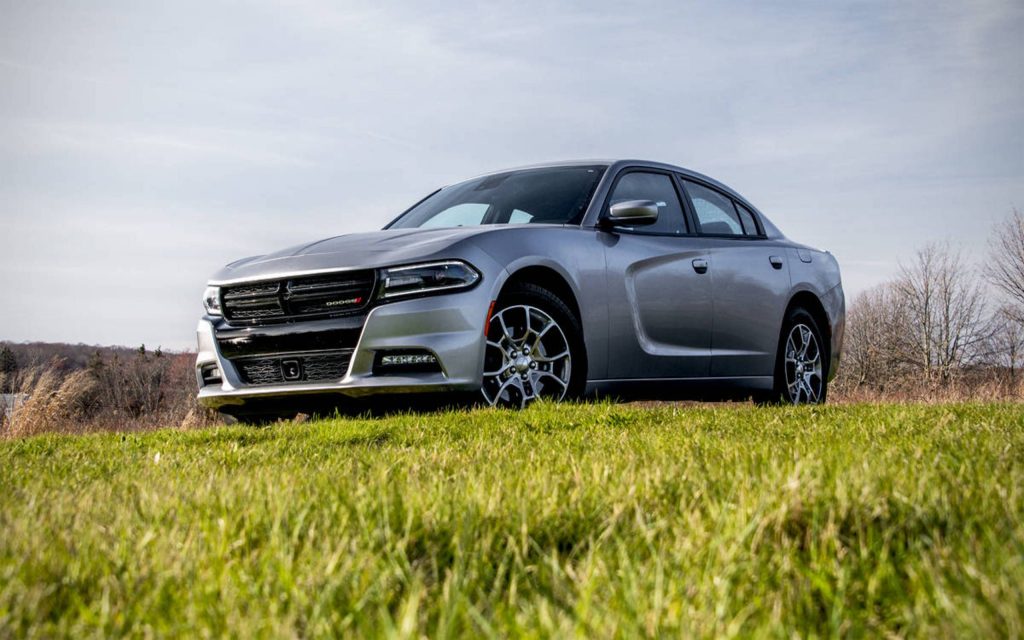 Here are just a few cars with some speed without a heafty pricetag. 5 fast cars on a budget to be exact.
Looking for a sporty fast car but on a budget? Don't let the modest price tags put you down! We have short-listed five used car models from our inventory that are going to put a smile on your face without costing you a fortune.
It's hard to find a ride that gives you a satisfying driving experience without a hefty price tag attached to it. With our cut-above-the-rest knowledge of fast cars and unrelenting customer service, we can help you find the best-used vehicles that are going to fit your driving style.
We combed through our wide inventory to uncover some amazing used models that you might be looking for. And the best part is that you can buy these models without creating a huge dent in your pocket.
So, buckle up! Here are five best-used car models that you can buy on a budget
1. 2016 Dodge Charger
First in the list of our pocket as well performance-friendly fast cars is the 2016's models of Dodge Charger. With its 20 inches wheels adorned with low profile Goodyear eagle tires, a decklid spoiler, and black accents, you can easily take it for an R/T at a first glance. And if you care about the looks, then you won't be disappointed. This version of the Dodge charger has menacing looks that are smart, mean, and muscular.
With a 3.6-liter V-6 that produces 292 horsepower and 260 lb.-ft of Torque, this is one of the best fast cars that you can get on a budget. It delivers an EPA-rated 19/30 mpg city highway for rear-wheel drive. You can also opt for a Blacktop appearance that gives it a darker look. It also comes with sport suspension and 20 inches gloss black wheels and fascia. To put it simply, this model of Dodge Charger is all that you can wish for. Its visual muscle and secure setting wide variety of engines will make you choose it over everything else. So without further ado, here are 5 fast cars on a budget.......
2. 2015 Mercedes-Benz SLK-Class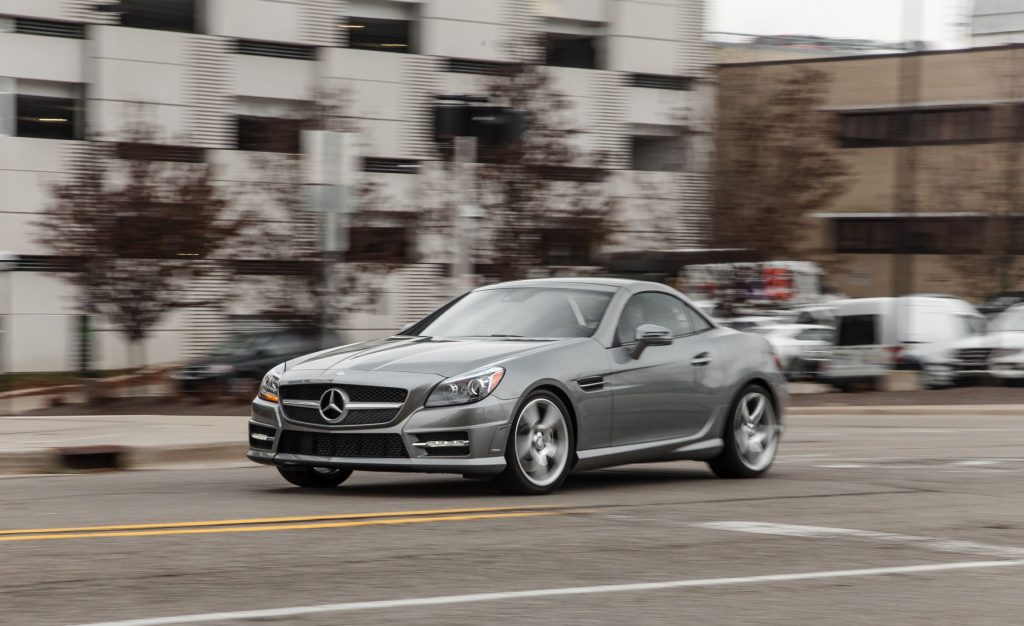 If you will not fall for the sleek and astounding looks of the Mercedes-Benz SLK-Class then what else? Even the compact footprints of SLK support sporty lines and luxury cues. This model of SLK had a huge deviation from the original SL which had a softer design. Despite the fact that it is extremely difficult to draw such a design on a short wheelbase, Mercedes Benz quite succeeded in that department as well. The SLK can also be fitted with a photochromic glass roof that tints itself on sunny days. And there is also AIRSCARF blowing warm air on you allowing you to put the top down on chilly and cold days as well.
Apart from its sleek masculine design, some amazing features of Mercedes Benz are that it has up to six cylinders and a tight refined interior with a top-up. It also has a unified styling inside and out which gives it an amazing look and body. Even in a used condition, this model is enough to dazzle you at the first glance. With a pocket-friendly price tag, this can be the right fit for you.
3. 2016 Hyundai Veloster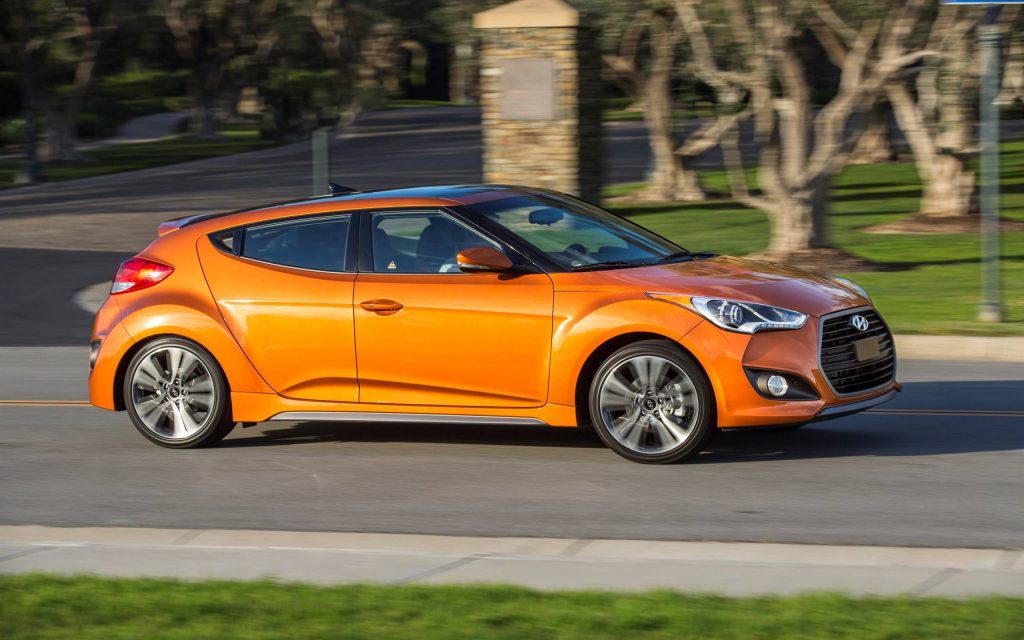 The 2016 Hyundai is another fast car that you can get your hands on without spending a lot. It has a punchy turbocharged engine with user-friendly and easy-to-use tech features. It also has a decent fuel economy that is going to take you on long runs. However, it is not going to be a pick for you if you are looking for a compact vehicle.
On the other hand, if you look at the design, you will notice that its door designs are very unique and distinct. For not so hefty amount, it gives you a lot of good features as well as looks. Moreover, both engines of the 2016 Hyundai Veloster are reasonably fuel efficient.
4. 2015 Honda Civic Si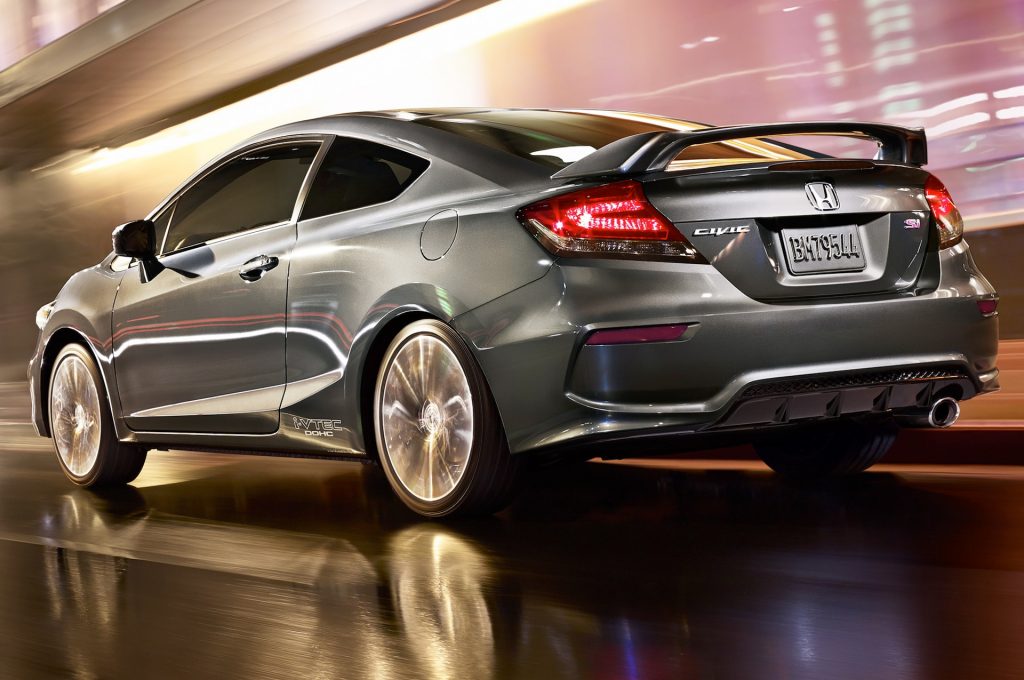 This charmer is not only a great choice for its eye-catching body and colors; it basically does everything well. One amazing feature of this bad boy is its comfortable design. It is very easy to ride and allows you a very composed and controlled drive. Its fuel economy is also phenomenal making it the top choice of most local buyers looking for fast cars but at reasonable prices.
In addition to all of this, Honda Civic Si also includes a very spacious interior which adds to its comfortable design. Another great pro of the 2015 Honda Civic Si is that there is a wide variety of engines and available coupe body styles. Its safe and secure features guarantee that you will not regret buying this attractive boy.
5. 2015 Chevrolet Camaro
Last but certainly not least in our list of top 5 used fast cars is the 2015 Chevrolet Camaro. No one can deny its head-turning and amazing exterior with 19'' by 11'' wheels with rear forged aluminum and body-color roof ditch. However, this is not the only feature of this fire model that speaks to local buyers. One great thing about Camaro 2015 is that it enables capable and easy handling. Moreover, it gives amazing acceleration with almost every engine.
Its eye-catching body when combined with great horsepower and fuel efficiency, makes it one of the best options for used fast cars that you can buy while under a budget.
At zadCars, we aim to find a ride that is a perfect fit for you. Our main goal is to serve our customers and match them with their dream cars. Be it flashy and sporty fast cars or minimally compact models; we satisfy our local buyers and give them what they truly want. ZadCarZ and partners of Digital Auto bring you the best of high end vehicles and all around practicle vehicles at wholesale prices.
Our sales team is always available to give buyers a tour of our inventory and match them with their perfect ride! This has been the best take on 5 fast cars on a budget.